Sex og Politikk på Kypros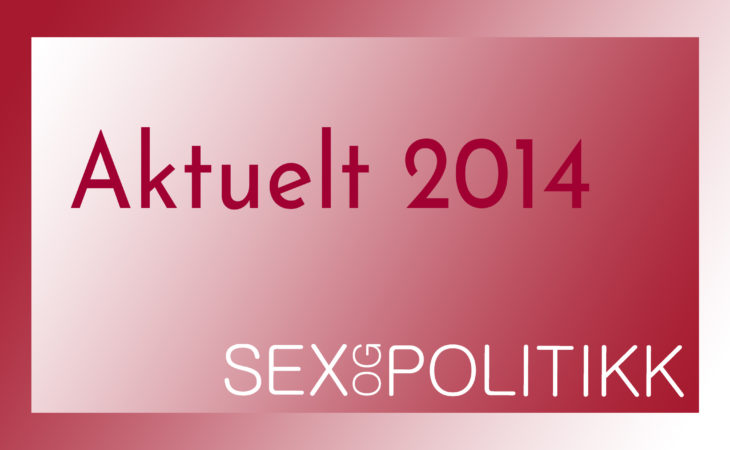 Sex og Politikk bidrar til utvikling av seksualundervisningprosjekt på Kypros
Skrevet av: Gry Stordahl, 24.06.2014
I'M SET er tittelen på et prosjekt Sex og Politikk deltar i på Kypros og som startet i mai 2014. Målet er å fremme seksuelle rettigheter for ungdom gjennom å implementere obligatorisk seksualundervisning i skolene på Kypros. Sex og Politikk skal bidra med erfaringer og innspill, til blant annet utarbeidelse av materiell og lærerveiledning. I begge land er seksualundervisningen definert i skolens læreplaner. Felles utfordringer er hvordan den gjennomføres og den metodiske kvaliteten. Gjennom prosjektet vil vi kunne lære mer om nyttige verktøy for å bedre både implementeringen og kvaliteten av undervisningen. CFPA og Sex og Politikk er begge medlemsorganisasjoner av IPPF, men dette er første gang vi jobber sammen. I tillegg til vår søsterorganisasjon deltar også andre sentrale, dyktige og engasjerte partnere fra Kypros.
Du kan lese mer om prosjektet her:
«I'M SET!» – Implementing Mandatory Sexuality Education for Teens in Cyprus
«I'M SET!» is an 18-month bilateral cooperation between Cyprus and Norway which also involves an outstanding collaboration between civil society organizations and educational authorities in Cyprus. A project with the aim to promote the sexual rights of teens through the implementation of mandatory human rights based Comprehensive Sexuality Education (CSE) in middle schools in Cyprus.
The project has been developed and is coordinated by the Cyprus Family Planning Association (CFPA), with the active participation of the Commissioner for Children's Rights, the Pedagogical Institute – Ministry of Education and Culture, the Mediterranean Institute of Gender Studies in Cyprus and Sex og Politikk – Association for Reproductive and Sexual Health and Rights in Norway, as partners of the project. This project benefits from a €86,944 grant from Iceland, Liechtenstein and Norway through the EEA Grants and the Republic of Cyprus.
Beneficiaries of this project are both teachers, who will become equipped to teach CSE in class, and teens, who will be able to develop their skills and acquire knowledge around sexual health and rights. The partners had their Kick off Meeting on the 28th of May where each partner brought their expertise and helped build a solid foundation for the project implementation.
The project consists of a situational analysis in Cyprus on young people's Sexual Reproductive Health and Rights (SRHR), an assessment of the needs of middle school students for CSE and teachers for teaching CSE. Thereafter, a teachers' Manual for delivering CSE, will be developed according to the data gathered, guided also by empirical evidence on CSE in Europe and shared best practices with Norway. The guidance and teaching materials will be evaluated and revised and the CSE Manual will be disseminated to all middle schools in Cyprus.
CFPA is the leading non profit, non governmental, voluntary organization on SRHR in Cyprus and provides educational, informational, and counseling services in the sphere of SRHR. For more information: 22751093/1455 – email: info@cfpa.org.cy – www.cyfamplan.org
EEA Grants
Through the EEA Grants and Norway Grants, Iceland, Liechtenstein and Norway contribute to reducing social and economic disparities and to strengthening bilateral relations with the beneficiary countries in Europe. The three countries cooperate closely with the EU through the Agreement on the European Economic Area (EEA).For the period 2009-14, the EEA Grants and Norway Grants amount to €1.79 billion. Norway contributes around 97% of the total funding. Grants are available for NGOs, research and academic institutions, and the public and private sectors in the 12 newest EU member states, Greece, Portugal and Spain. There is broad cooperation with donor state entities, and activities may be implemented until 2016.Key areas of support are environmental protection and climate change, research and scholarships, civil society, health and children, gender equality, justice and cultural heritage.