Screening of «The Art of Sin» at the global assembly of IPPF in Bogotá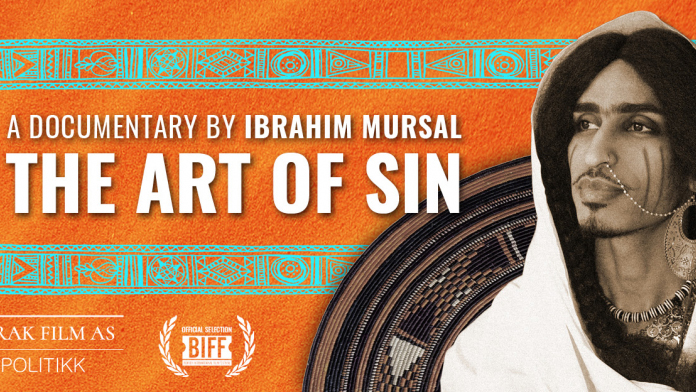 nov
Lukket arrangement. Filmvisning av «Kunsten av å være syndig» på IPPFs generalforsamling.
Sudan was one of the last countries in the world practicing the death penalty for men who have sex with men. Ahmed decided at a young age that he could not stay in Sudan, and became a successful art maker in Norway. In 2014 he became the first Sudanese to come out as a gay man. "The Art of Sin" is a film that follows his travel with his sexuality and as he explores his travels between his Norwegian and Sudanese sides when he creates a national costume for himself, as well as when he finally decides to travel back to Sudan to face his family. The film has been made by Skagerak Film in coproduction with Sex og Politikk (IPPF Norway). Read more about the film here.
Between Monday 21 November and Sunday 27 November, representatives from Sex og Politikk will be present at the Global Assembly of IPPF (International Planned Parenthood Federation) and the Global meeting of the IPPF Centre of Excellence on SGD (Sexual and Gender Diversity) in Bogota, Colombia. As part of the programme, there will be a film screening of the film "The Art of Sin", for the participants of the Assembly.
This year it is 50 years since the decriminalisation of sex between men in Norway. Unfortunately, there are still 69 countries in the world where sex between men is criminalised.
After the film there will be a panel on how health and art can be arenas which can help end this. The event will be in English.