Oslo Pride House / LHL and Sex og Politikk – «There are no Gays in our Village»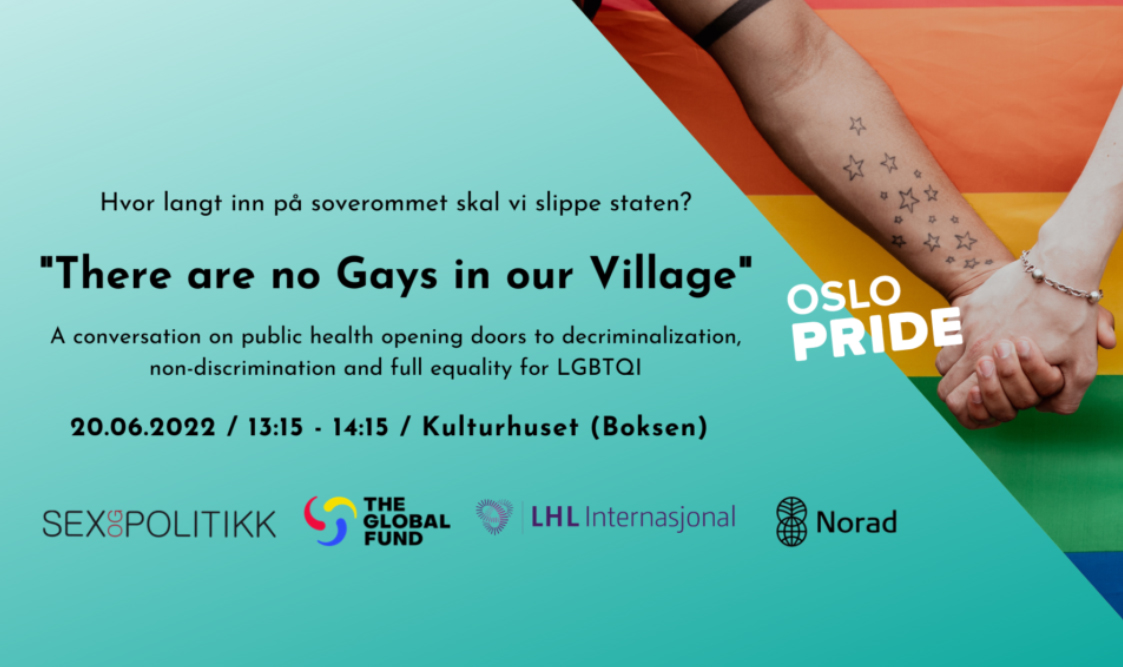 jun
A conversation on public health opening doors to decriminalization, non-discrimination and full equality for LGBTQI
Experience from working with public health, particularly HIV, over many years, has shown how fighting diseases of public health interest can open doors for a larger debate on criminalization, non-discrimination and human rights.
In Norway and many other countries, public health efforts have contributed to increased visibility and better rights for gay men and other queer people. This is not the case in all countries. For example, the previous president of Tanzania reportedly said that they no longer needed HIV medicines since the infected had brought the infection upon themselves. Consensual same-sex sexual acts between adults is also illegal in many countries. And in some places the gay population is reported as almost non-existent by national authorities.
Men who have sex with men (MSM) and transgender persons make up increasing proportions of new HIV infections. Globally, MSM are 25 times as likely to acquire HIV than other adult men. How can we further utilize the sphere of public health to promote the rights of LGBTQI people at a global and local level? What have we achieved in Norway in the 50 years since decriminalization? How can our history inform other countries, and what can we learn?
Participants:
Paul Fife, Director Department of human development, NORAD
Gavin Reid, Lead, Community Engagement at The Global Fund
Florin Buhuceanu, Founder of the Museum of Queer History and Culture of Romania.
Freedom & Roam Uganda – TBC
Bjørg Sandkjær, Deputy Minister MFA – TBC
Facilitator: Tor Hugne Olsen (Sex og Politikk)